Discover how stair treads make your stairways safe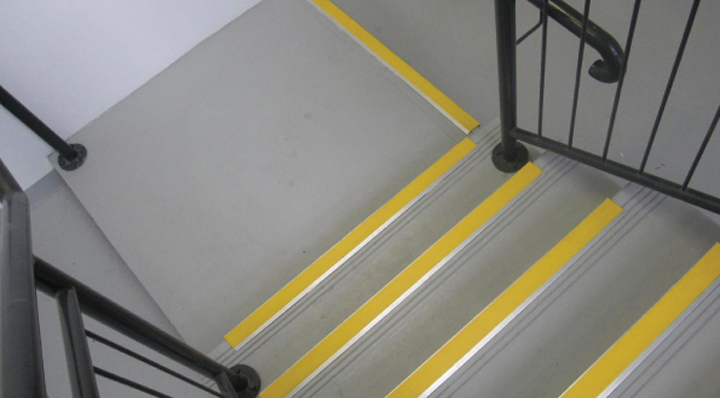 Stairways have to be designed and constructed in a careful and well-thought way in order to minimize the risks of falls and injuries. This is because whether it is in commercial spaces or residential areas, stairways are used a great deal in going up and down a building.
Stair treads are the part of the stairs that you step on while using the stairs. They have the ultimate function of making your stairways safe. They can also add to the beauty of the staircases.
Slippage prevention
Stair treads have a certain texture and are made of materials that make them resistant to slippage. Hence the risk of injuries goes down to a considerable extent. This is particularly useful in commercial or industrial applications where there is a large amount of traffic going up and down the stairs.
Wear and tear resistance
Stairways have to endure a large amount of scruffing, staining and scratching due to their continuous use. Hence stairway treads have to be wear and tear resistant. Some types of matting material that is used to make treads such as rubber is eco-friendly and can resist environmental damage to a greater degree and thus lasts longer. They have great resistance to physical damage and also to UV and moisture.
Compatibility
There are some types of stairway treads such as rubber stairway treads which are compatible with most stair types. Such rubber matting treads can be used indoors as well as outdoors in commercial and residential spaces.
Versatile
Stairway treads add to the aesthetic appeal of stairways. There are stairway treads that can be changed after few years of use. They instantly bring a refreshing change to stairways and make them look good. All you have to do is, call the stairway treads specialist and choose the stairway tread that you want. Within a short time, your stairway treads can be changed and stairways get a new look.
Ease of cleaning
Due to the presence of stairway treads, cleaning the stairways becomes easy. Less effort goes into maintaining the stairway treads. Depending on the type of material of the stairway treads, simple vacuuming or cleaning with water and soap is sufficient to make your stairway treads clean and beautiful. It is a good idea to ask your stairway treads vendor about the best way to clean the stairway treads.
Ease of installation
Stairway treads are easy to package, transport and install. Treads can be affixed on the stairways by gluing them. Some treads have a hook like design at their end that can be used to fix them to the stairs.
Cost advantage
Damaged stairways are costly to repair or replace. Replacing staircases also takes a lot of time because it required dismantling the existing staircase to install a new one. It is better to invest in good and sustainable stairway treads to protect your stairways from damage.
Aging and damaged staircases can be made to look beautiful and safe again by changing the stairway treads. Tread replacement is a small process and takes very little time and investment.
BACK TO ALL POSTS