At MatTek / Allway design informs every aspect of our carpet tiles from choosing materials and suppliers to manufacturing and recycling, as well as our impact on the communities in which they're made and sold. And as the world's largest manufacturer of climate neutral carpet tile for schools, our carpet tiles allow for forward design thinking that leads to improved performance and productivity, greater sustainability, healthier bottom lines and learning spaces that are simply more productive and beautiful.
MatTek's modular carpet tiles are designed to perform in education spaces. We offer a 20 year warranty for education. From classrooms and hallways to office areas, you get all the comfort, warmth, convenience and noise absorption qualities carpet can provide with none of the drawbacks. Now that's flooring that deserves an A+.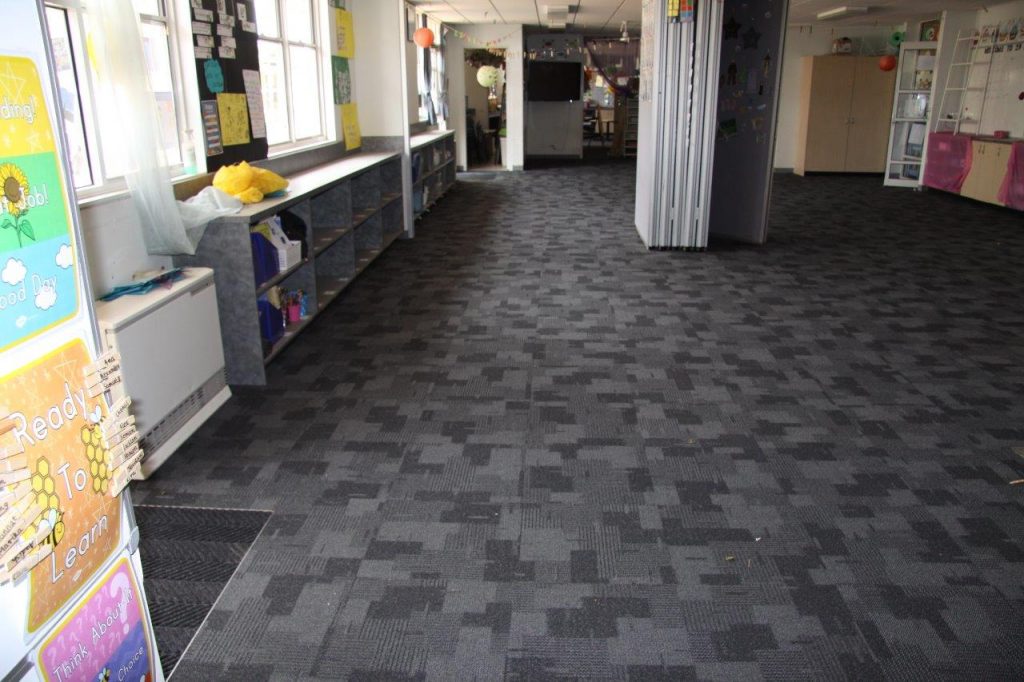 Classrooms should incorporate various colours to visually invigorate learners and reduce monotony. Consider the age of your learners, as well as the subject and activity, when selecting the carpet colours. Colour in a school environment can enhance or impair learning, as well as affect behaviour and the morale of the learners.
An effective way to organise educational interiors, use carpet colours for colour coding to assist with wayfinding, create communal areas, quiet zones and multi-functional areas in open spaces.
While colours and patterns are aesthetically pleasing, functionality is most important for the education sector. Educational facilities need to provide a practical, safe, comfortable and inspiring learning environment.